Movies every PR Practitioner MUST watch
"When a movie character is really working, we become that character. That's what the movies offer: Escapism into lives other than our own," said the famous American film critic Roger Ebert.
Movies are indeed an extension of our lives as even a fictional movie comprises some anecdotes from the real-life instances and characters. Thus, watching one, fictional or non-fictional, offers us ideas, solutions or at least a good time. As a PR practitioner, one is always looking for inspiration to get that perfect pitch, publish a story in the pink-paper or solutions for crisis management and what better way to get inspired than a movie. Hence, let us dive right into the list of the movies that we recommend to every PR practitioner.
1. Thank You For Smoking (2006)
Probably the best movie made till date about PR people. A sly adaptation of Christopher Buckley's 1994 novel about the rise of spin culture, Thank You For Smoking features Aaron Eckhart who is perfectly showcased as a smug slug Nick Naylor, the Chief Spokesman for Big Tobacco who lobbies for people's right to give themselves cancer, and who encourages kids at St Euthanasias high school to decide for themselves whether cigarettes are really as bad as mum and dad say. While ads and protestors spread the word that cigarettes are bad, his job is to offer the counter stance.

2. The Queen (2006)
The Queen outlines the political events that occurred after the death of Princess Diana. The film becomes an excellent example of crisis communications: Prime Minister Tony Blair (Michael Sheen) and the Royal Family have to present the death of Princess Diana to the public and a mourning city of London. The script looks at the PR team's psyche involving how to do that, deal with the historically awful divorce between Diana and Prince Charles, and more things involving the Queen.

3. People I know (2002)
In this movie, Al Pacino plays Eli Wurman, an aging publicist sleepwalking through 24 hectic hours in shadowy Manhattan. Smart, resourceful and uncommonly devoted seasoned publicist Eli Wurman has smoothly managed the public lives of the rich, the famous and the incredibly powerful throughout his long career. There has never been a crisis he couldn't handle…until now.

4. The Devil Wears Prada (2006)
If not viewed as any other chick-flick, The Devil Wears Prada serves as an insider's report on the fashion media business. This film adaptation reveals many, usually hidden secrets of a glossy fashion magazine's world. A sparkly, witty and funny one, The Devil Wears Prada is based on a novel by Lauren Weisberger, a former assistant for Vogue's Anna Wintour.

5. Hancock (2008)
Hancock is an American superhero comedy wherein Hancock is a superhero played by Will Smith with a terrible public image which becomes a case study for a PR professional who decides to help him correct his image. Jason Bateman does clearly discuss the fine art of grassroots outreach, reputation management, and even a CSR campaign in this Will Smith vehicle. Ultimately, Bateman saves the day by saving his image. All's well that ends well, right?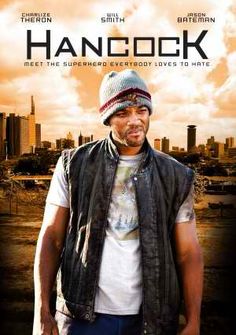 Now that you have the list, is it time for NETFLIX and CHILL?