From Gadgets to Skincare Products, we have covered it all!
We are at the fag end of 2017 with Christmas and New Years right around the corner. If you are looking for options to gift your loved ones or a quick weekend getaway to celebrate the coming of the New Year in style,then you're in luck. Choose some amazing products from the plethora of clients hosted by Wishbox Studio and thank us later!
Our diverse clientele offers everything from gadgets to food to lifestyle products. Let's have a look and get you prepped for that magical moment.
1. Bang & Olufsen
Bang & Olufsen is a high-end Danish brand into consumer electronics. B&O offers a varied range of Bluetooth speakers and headphones from the Beoplayrange. If you're a music lover or planning to gift someone who is always hooked to the stereo in the car or has the earphones plugged in one's ears then Beoplay P2 is a must have.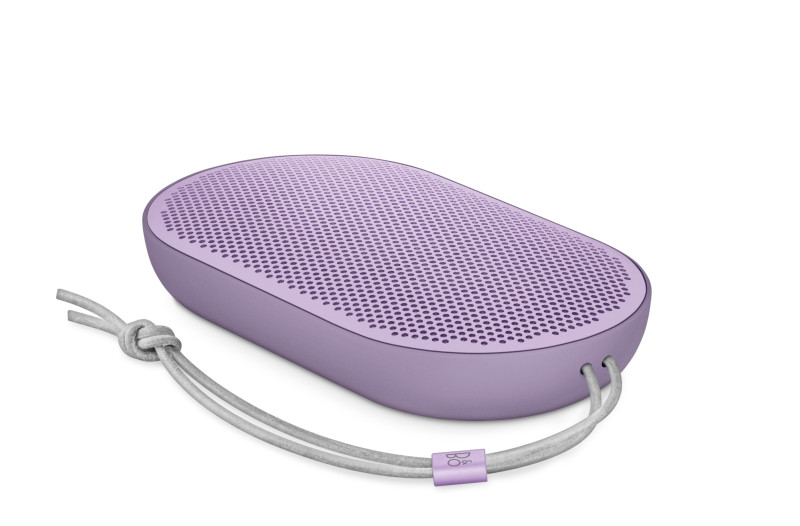 Take Beoplay P2 with you wherever you go, all thanks to splash and dust resistant drivers inside the speaker and tightly sealed casing of aluminum and polymer, and weighing in at a very light 275  grams. It fits in your pocket or bag.
2. Nykaa
Now, who has not heard of this leading and fastest growing beauty portal in India? All the major beauty brands- International as well as Indian are available on Nykaa.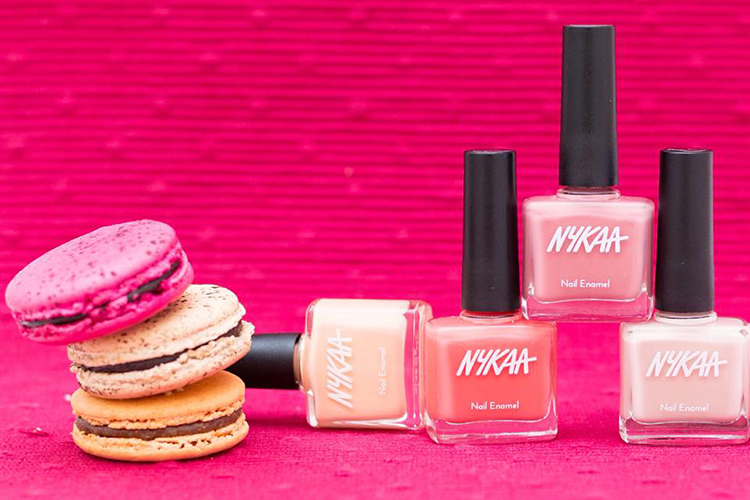 Pamper yourself with those face masks, body butter, and sea salts or gift your friends and family some quirky hampers from various brands. Who doesn't like cosmetics and skin/hair care products from renowned brands?
3. Barsys
New Year's party is as incomplete without alcohol as rains without pakoras. A happening party calls for a bar-like cocktails and everyone's favorite LIITs. To make your drinking experience memorable, here is Barsys– a fully automated cocktail dispenser integrated with an App. This beautifully designed machine has been curated with customization in mind; almost any kind of additive can be used to prepare your favorite cocktail, giving it the ability to prepare over 2000 cocktails or neat spirit drinks.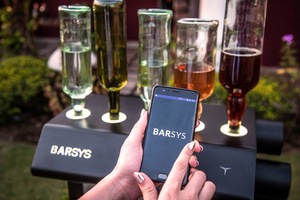 Barsys comes in two variants namely Barsys Pro and Barsys Elite which havea 6 bottles holding capacity and 5 bottles holding capacity respectively. Barsys Pro can make more than 2000 drinks while the Elite version of it can make more than 250 drinks.
4. Carl's Jr
Making a New Year resolution of shedding those extra kilos? You deserve a cheat day or maybe a cheat week! Indulge in the heavenly taste of the iconic burgers from America by Carl's Jr. Globally; Carl's Jr. is renowned for its menu innovation and premium high quality of offerings, which include Chargrilled Burgers, Hand-Breaded Chicken and Hand-Scooped Real Ice-Cream Milkshakes.

Additionally, in India, Carl's Jr. is the first QSR to serve beer or have an all-you-can-drink beverage bar, first QSR to serve lettuce-wrapped Low-Carb burgers and globally, the first QSR to serve Chargrilled Paneer Burgers.
5. The Project Café
New Year celebrations in Goa, as cliché as it may sound, you cannot really find an alternative for the most happening place to end the year in India rather than in Goa. How about we introduce you to a staycation that is an experience in itself? The Project Café- Goa is a unique concept in the lifestyle experience space that seamlessly integrates varied spheres of art, design, music, culinary arts and literary arts under one roof.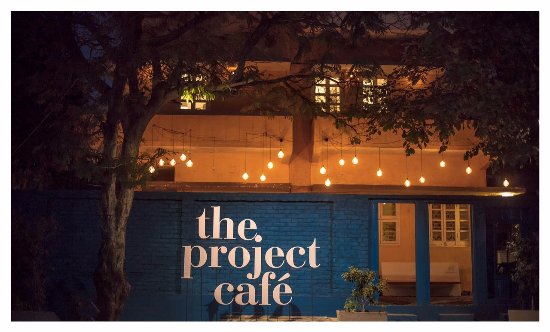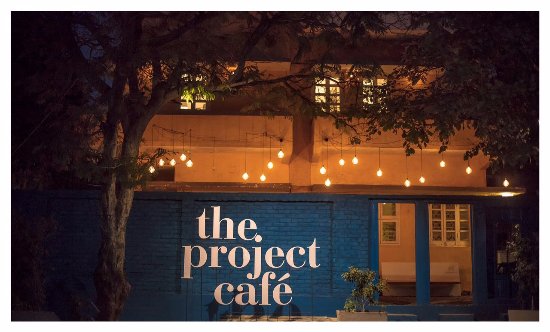 It is a 130 years Old Portuguese villa in Assagaon which has a peculiar touch of the four segments -food, design, retail and experience. It is more like a functional interactive experiential retail and hospitality, one of the only sustainable collaboration platforms in the country that is an actual restaurant amidst an art gallery.
6. Naturma
Natural and organic are the most commonly used terms while talking about lifestyle products. Be it a shampoo or a lip balm, we want everything organic so that our skin and hair does not suffer the damage caused by the harmful chemicals. So this New Year get your skin and hair game strong with Naturma- a contemporary natural and organic lifestyle brand which offers skin care solutions for socially and environmentally aware consumers. All Naturma products are completely natural, use primarily organic certified ingredients and are handmade with love. They are always free of artificial fragrances or harsh chemicals and are never tested on animals.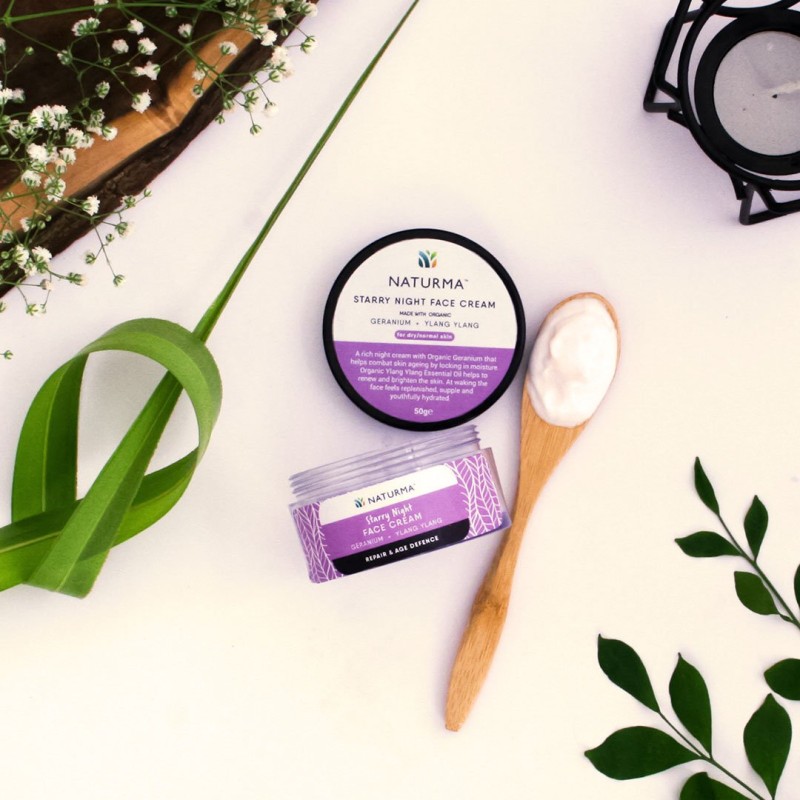 The brand is an innovative lifestyle consumer goods option for everyone, with solutions for women, men, and babies. It offers an elaborate range of Aloe Vera Gels, Hand Washes, Oils, Baby Products, Men's Range Face Cleansers, Lotions, Creams (Moisturizers), Body Washes, Lip Balms, Shampoos and Handmade Soaps.
Now that your year end's itinerary is all set, go have a blast!
We at Wishbox Studio wish all of you a Merry Christmas and a Happy New Year!!