In the age of smartphones, it's nearly impossible to avoid a daily dose of mindless social media scrolling. Make your Instagram hours worth every second with these hilarious comic artists who will definitely keep you in stitches through your weary weekdays.
1. Lunarbaboon (@lunarbaboon)
Lunar Baboon comics follow the day-to-day life of father of two, Christopher Grady, in a funny, candid and touching way. From quirky anecdotes about his wife and children to cynical panels featuring the Grim Reaper, Grady manages to cover everything about life and parenthood in his signature sarcastic style.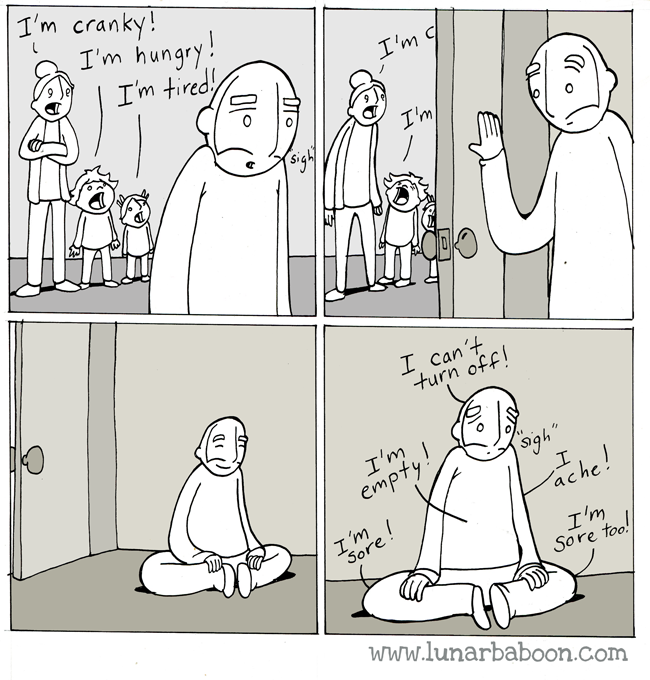 2. Poorly Drawn Lines (@poorlydrawnlines)
Written and Illustrated by Reza Farazmand, Poorly Drawn Lines is a series of hilarious and unconventional comics which will certainly make you chuckle. The amateur artwork and offbeat concepts have taken social media by storm and made Poorly Drawn Lines a cult comic staple.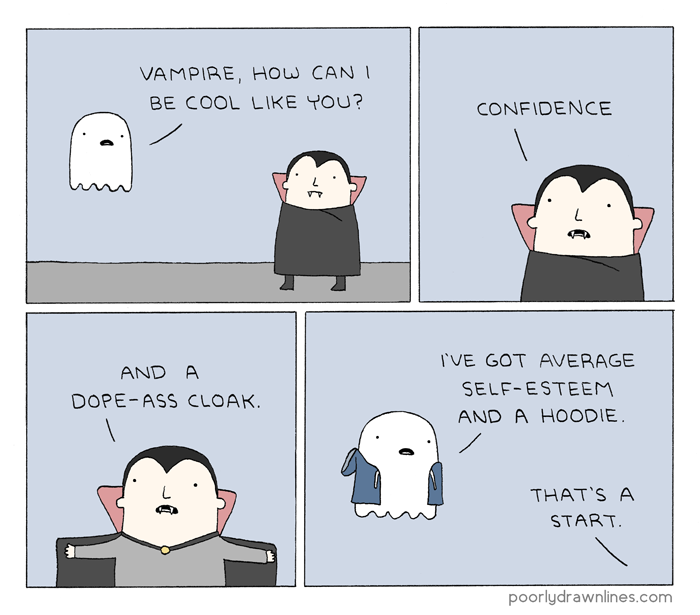 3. Cassandra Calin (@cassandracalin)
A 22 year-old illustrator and designer based in Canada, Cassandra Calin has managed to wonderfully illustrate the daily plight of women everywhere. Her accurate, beautifully-made comics and great sense of humour are quickly transforming this young artist into a social media celebrity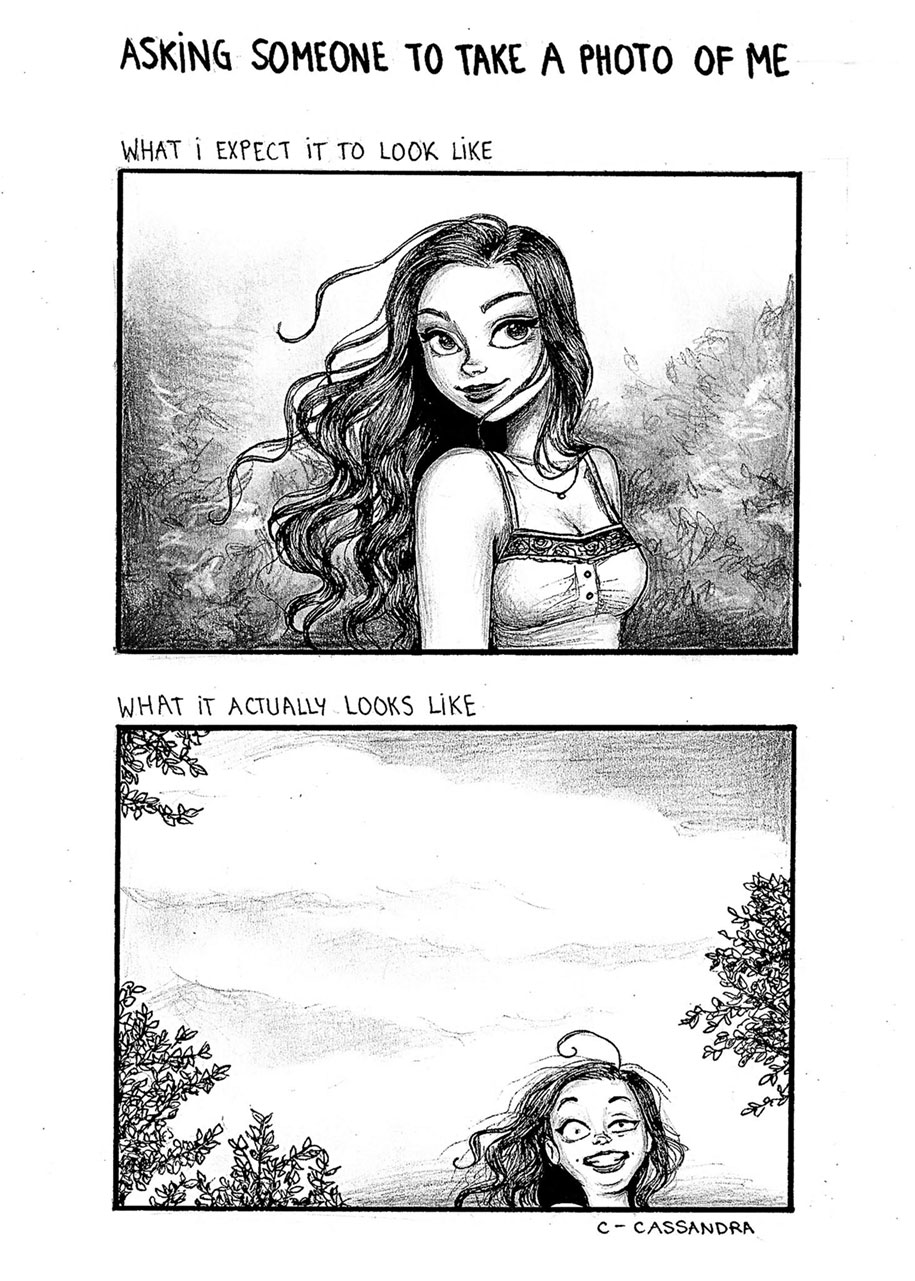 4. Hannah Hilam (@hannahhillam)
With her versatile and hilarious range of comics, Hannah Hilam's series covers everything from her cat troubles and cutesy relationship to her life as an artist. Her expressive drawings and awkward, relatable comics are as spot on as they are amusing.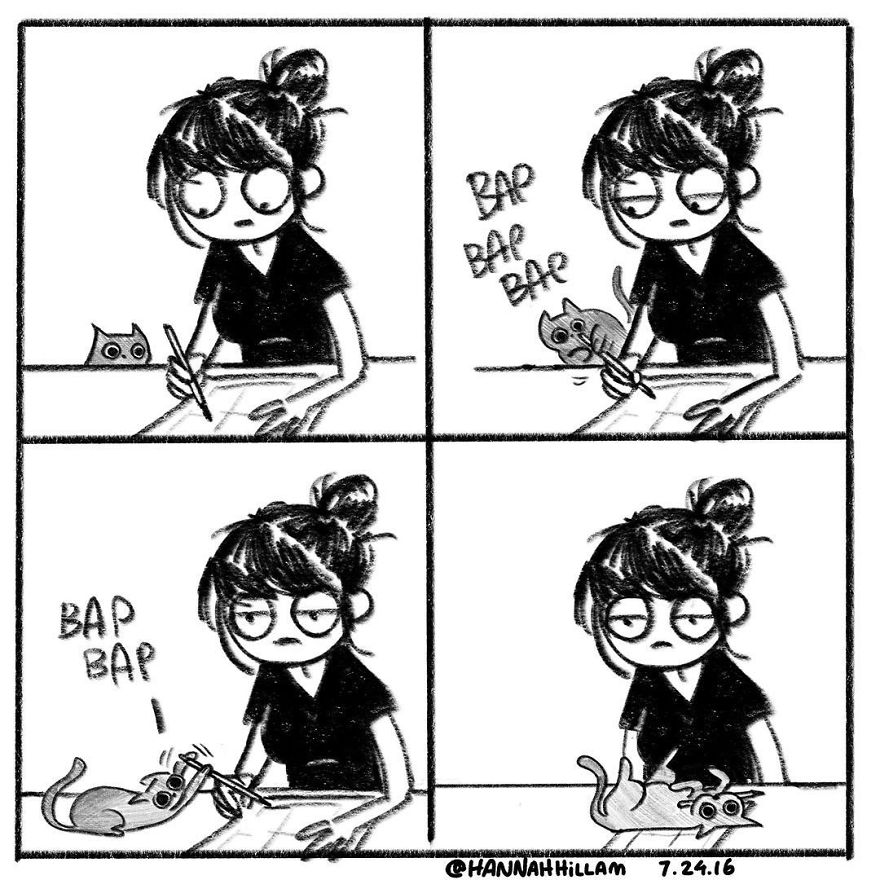 5. Brown Paper Bag (@brownpaperbagcomics)
Created by design student ShaileshGopalan, Brown Paper Bag webcomics follow the life of a frustrated Indian teenager named Kabir and has quickly become a viral favourite. These comics do justice to the daily trivialities, parent troubles and growing pains of an Indian teenager and are a welcome change to the dry political comics which have dominated Indian comic strip trends for ages.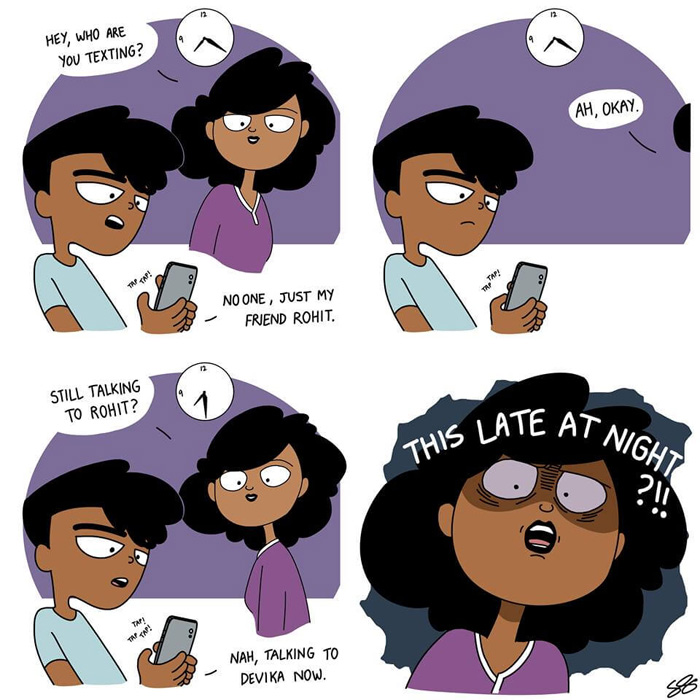 6. Ruby Etc (@rubyetc_)
London based comic artist Ruby Elliot attempts to destigmatize and open a satirical dialogue about mental Illnesses through her unorthodox yet profound comic series. Elliot uses the comics as a form of comfort during darker times and they have found a huge audience in those suffering from anxiety and depression. Check out rubyetc for some hilarious and informative pieces!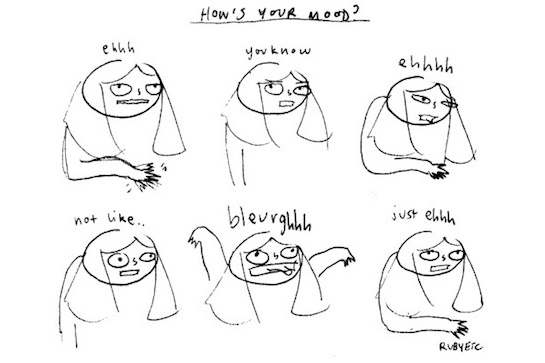 7. Catana Comics (@catanacomics)
Illustrated for the hopeless romantic in you, Catana Comics documents the life and love of CatanaChetwynd and her bearded boyfriend. Her comics are awkward, funny and downright adorable, having quickly formed an enormous fan base on Instagram.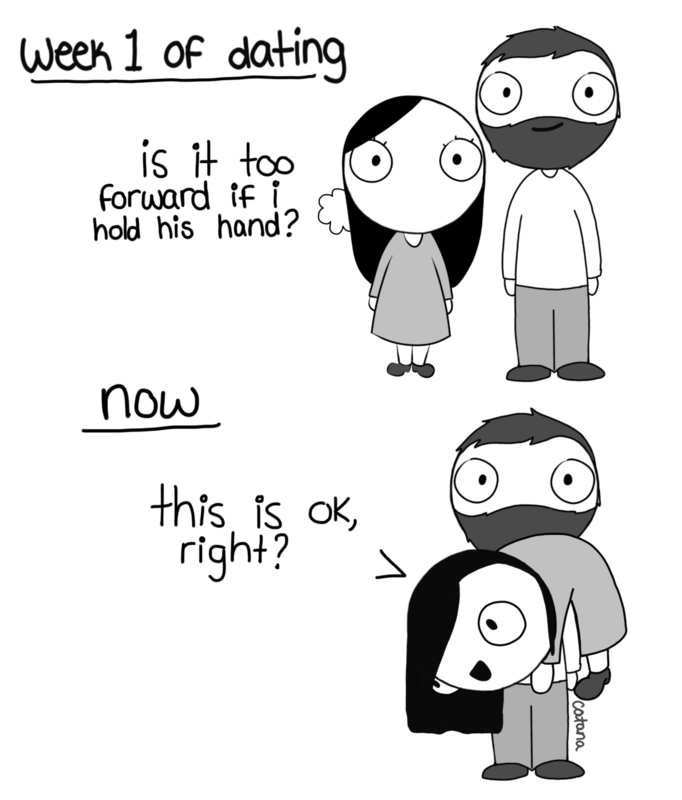 8. Adam Tots (@adamtots)
American artist Adam Ellis, who goes by the handle Adamtots, documents the life and struggles of a millennial city dweller and his three legged cat in his priceless comic series. His blog, Book of Adam, has gained great traction over the past few years and he also features as a regular contributor to Buzzfeed.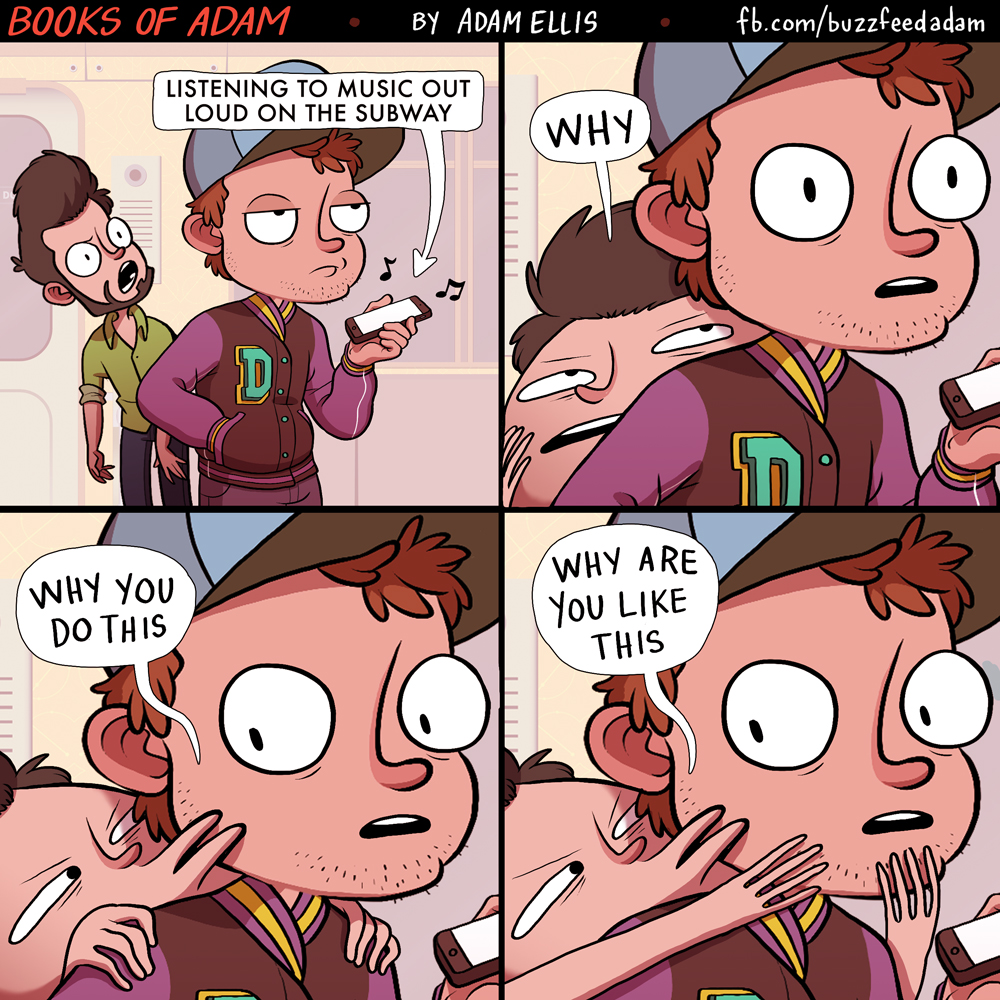 9. ByMariAndrew (@bymariandrew)
Mari Andrew's simple illustrations and comics have become well known on Instagram recently for their brutal honesty about adulthood and modern dating. Her whimsical ideals about love and problems in the age of smart phones take on a cynically funny overtone and ensure hours of giggle-inducing browsing.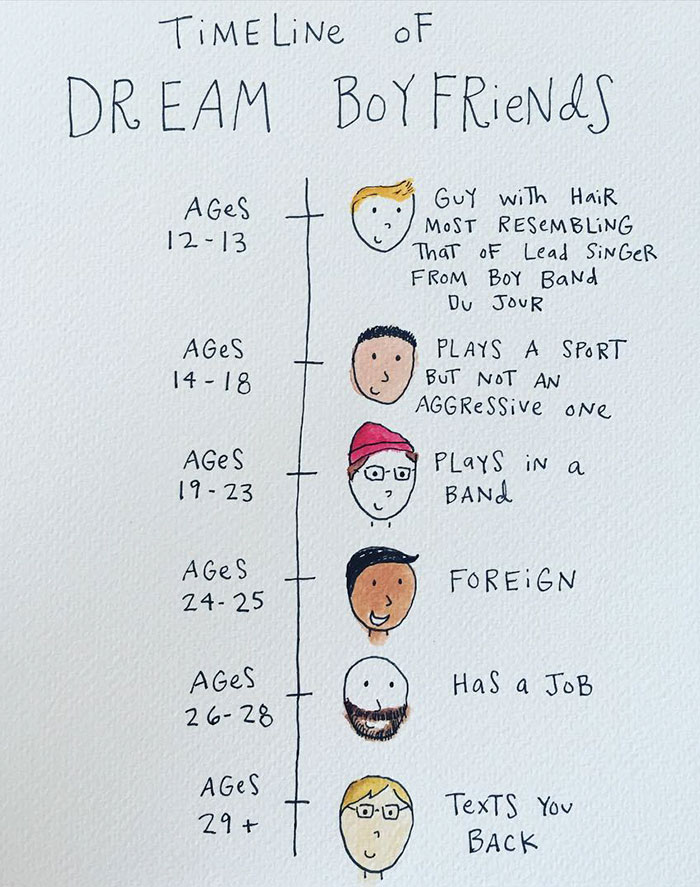 10. Jakelikesonions (@jakelikesonions)
A series of hilariously sad and dismal comics by comic artist Jake likes Onions have become immensely popular on social media of late with their painfully truthful and dark humour. The absurdist comics touch on all sorts of topics like life, love and existence and lend a dark twist to well known proverbs and movies.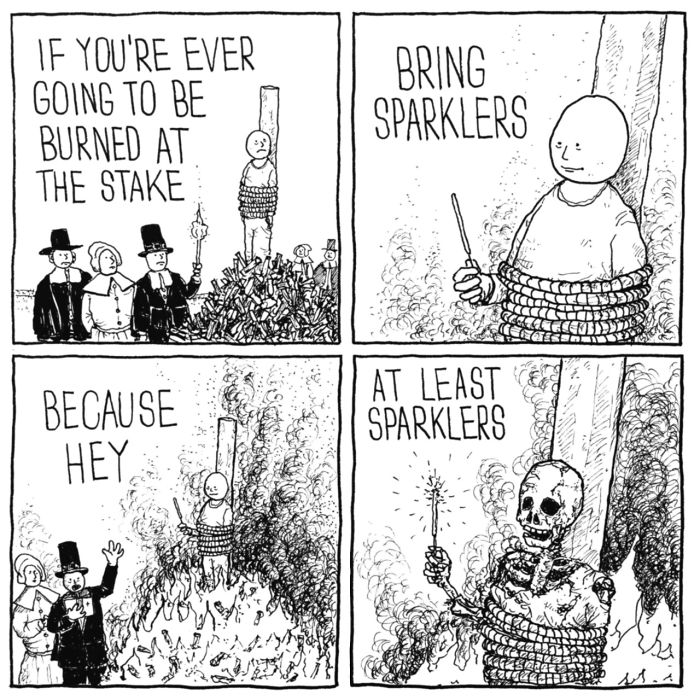 11. Sarahandersencomics (@sarahanderdencomics)
Sarah Andersen comics, or 'Sarah's Scribbles' are some of the most relatable comics out there right now, with their casually drawn and 'That's so me!' humour being shared extensively across the internet. The semi-autobiographical illustrations are themed on all sorts of humorous day-to-day issues, from periods to pets to social anxiety.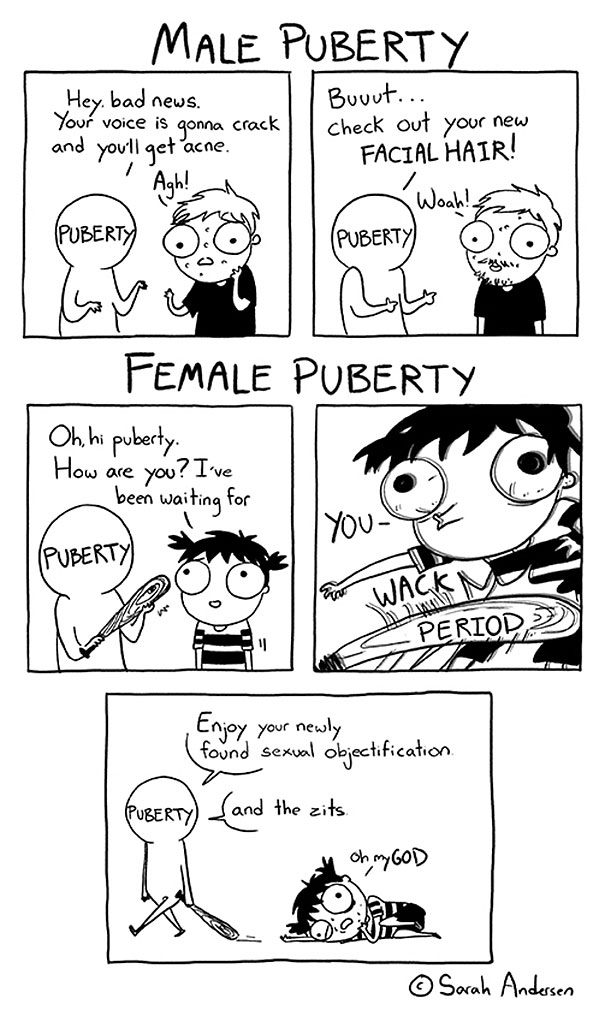 12. Jooleeloren (@jooleeloren)
Instagram illustrator Julie Houts's comics are an satirical and wonderfully weird take on the fashion world, dating and just about everything else. Her self deprecatory and beautifully drawn series is unlike any other and definitely worth checking out!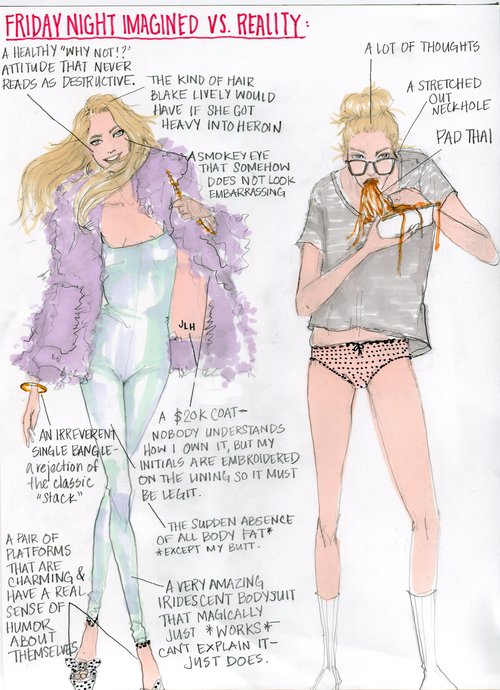 13. Safely Endangered (@safely_endangered)
Created by Chris McCoy, Safely Endangered comics originally focused only on animal characters, which explains the name. Now, however, these illustrations touch on everything from human interactions and nerd culture to a very popular, darkly humorous series based on Winnie the Pooh.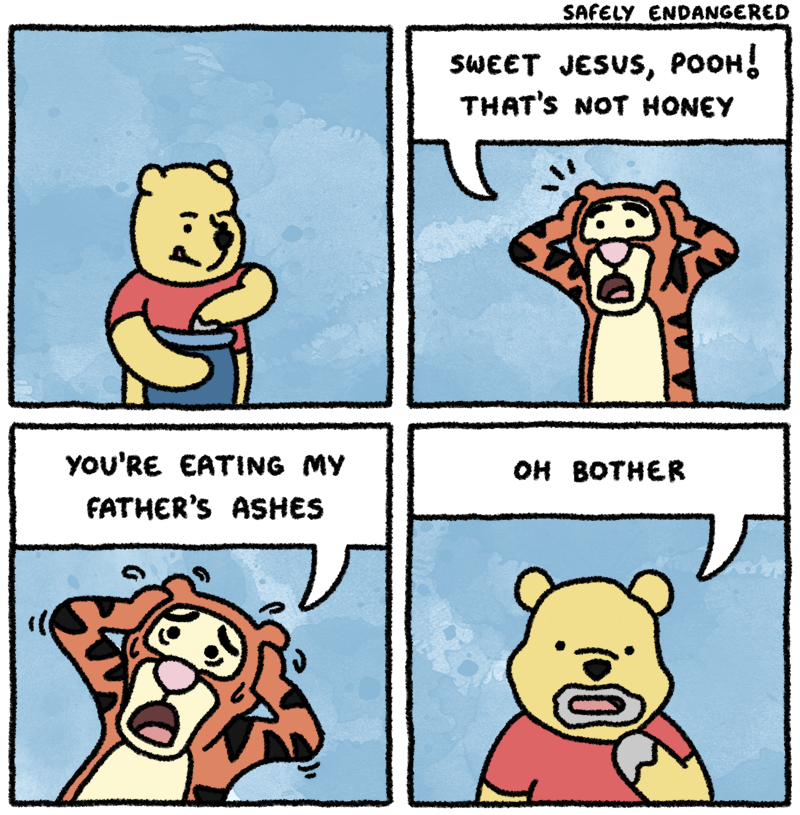 There are two types of people in the world, the ones who love Andaz Apna Apna, and the others, who LOVE Andaz Apna Apna. No matter in what situation you are in, you will always have a dialogue from the movie running in your head. Designers always have their own perspective of everything, for obvious reasons. But world's favorite thing from the eye of a designer will give you a completely new perspective!
Every client meeting Ever
When client takes your case like no one else has ever before, but you still have to act cool in front of your team.
Chillar Clients
Dealing with miser clients has always been a pain. From offering you ONLY 'experience' to paying you in parts, you can't stop saying " Yeh to Chillar Hai"
Client Pitch be like
When the client says in the first meeting, "I don't care about the money, just get the work done" and you would say anything to get them onboard.
Dealing with the Kacche Khiladi
Your frustration level when the entire content and concept is changed by the client after the artwork is ready.
"Aapne pehle design manga, aur fir content dia. Aapko pehle content dena chahiye tha, aur fir design mangna chahiye tha. Plan Hi Galat hai. Kaccha Khiladi Lagta hai"
Potato-Patato
"Aapne ye picture ShutterStock se li hai?"
"Nahi Nahi, Maine ye Colourbox se li."
"Oo. Maine socha ShutterStock se lia hoga"
Galti se mistake!
When you delete the open files of the designs and your boss flips out.
Great Expectations
When you get a 200 page project, and the deadline is in a week
Time Bombs
When you get a call from the client 5 seconds after getting the email from him saying you haven't replied yet.
Change
This is what we look like after 200th changes.
Animation is everywhere these days, and most of us have been raised on it. Starting with our Saturday Morning Cartoons that we enjoyed with our sugary bowl of cereal, straight through to our favorite video games and movies of today, our view of the world has often been shaped by this amazing artform.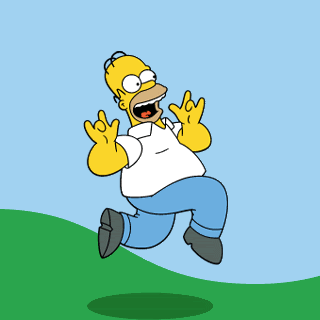 History of International Animation Day
The International Film Association was originally established in France, and was organized for the purpose of recognizing all forms of cinema and art. Among them was Animation, and thus they developed International Animation Day in 2002 to serve as the pinnacle event in the celebration of the rising art of animation.
Animation is the art of creating the illusion of movement through a series of images that each show a separate stage of the animation, then displayed at a set rate through a projector. The original animation was known as 'cel-animation' or 'hand-drawn animation', and was quite literally drawn frame by frame into the animated characters that we've come to enjoy.
More modern renditions of animation are done via CGI, and these often emulate the age old method of animation that is hand-drawn, while others use computer animation to bring the art into the modern world. All styles of this art-form have their own appeal, and many fans have rallied behind one or the other as the ultimate form of animation.
Other forms of animation that carry their own aesthetic are stop-motion animation where individual pictures are taken and streamed together to create an animated film. These methods often include complex sets and gorgeous dolls, but have also been done with clay as a medium. These forms are often called claymation.
Animation has been used in everything from short commercials to full feature length films, and have served as a method of delivering everything from entertainment to information through an accessible medium.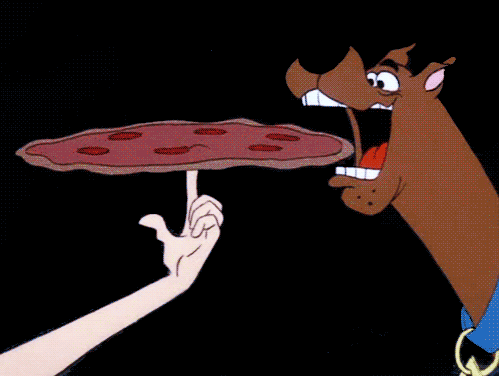 How to Celebrate Animation Day
The best way to celebrate animation day is to pick up a series of films that represent the various ages of animation. From the original Disney Mickey Mouse cartoons all the way through the classic Wizards film and into modern shows like Avatar that show the most magnificent blending of traditional filming and new.
Dig deep and you can find a great variety of animation techniques that will create some fantastic variation in theme, feel, and style. So take this Animation Day to get out and explore the great wide world of animation, and relive some old adventures, and try some new.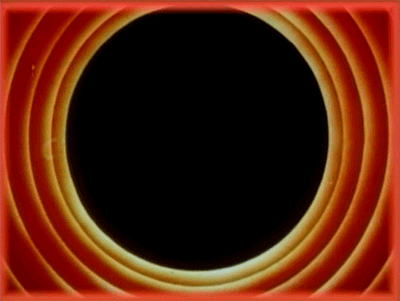 It isn't uncommon to see an exasperated graphic designer throw up their hands in the air and utter the fatal words "I simply cannot draw!"
Truth be told, we're all slaves to our systems. We can create characters, identities, campaigns and even worlds with ease on our Adobe Illustrators and Photoshops, but put a piece of paper and a pencil in our hands, and we have the expression of a deer caught in the headlight. So what is it that is so daunting about putting pen to paper? Why is it that some of seem more "gifted" in this aspect, while others struggle to create a discernible shape on paper? How does one learn to draw?
The answer is simple enough : You learn to draw by drawing. As silly as that may sound, it's the basic truth of the matter. They say if you do something for 21 days straight, you get used to it and it becomes easier for you to do it.
For all those of you who look at doodles with a wistful expression, wishing you could do it yourself, the advice is simple : Stop procrastinating and just start! Start with basic shapes. Make a circle, make a square, make a star. Stop looking for references on your computer screen and look deep into the realms of your imagination. If you are drawing a person, it doesn't have to look perfect. It should only have to make sense to you. Designers have the flexibility of hiding imperfection in the guise of style. If you draw a face but the nose is too big, that's your style. Find your style!
Draw a tiny bit every single day and pretty soon, it will start getting easier. The best part about this is that you can do this anywhere, at work, in the metro, in a restaurant. All you need to do is keep a sketchbook and a pen with you. Stop waiting around for inspiration to strike you…start actively going after inspiration yourself!
To make your life slightly simpler and get the creativity kick-started, we've added some amazing (but totally doable) doodles for you to look at. Admire, get inspired and be sure to thank us later!
This is a common question when someone has to send out a business letter.
Yes, written letters might not be trendy anymore since everything has turned electronic. Letterheads, however, are there not just to make your letter pretty; a letterhead can set you and your business apart from your competition. It's the first thing we see in a letter and just like human interaction, you have to make a good first impression or else your letter will be thrown into the "NO" file.
It's also a great way to establish your brand. When used cohesively with other products, your letterhead gives you the chance to put your business name, logo, corporate colors, and contact information.
The bottom line is, if your letterheads are eye-catching, there is no reason for you to stop using them.

We've curated some amazing examples for inspiration below.

I break into a cold sweat. My eyes become misty and lips dry. What I see in front of me is what nightmares are made of. A new beginning. The blank canvas. An empty artboard. And an even more empty mind.
So what am I supposed to do? A brand-new brief suddenly makes its way into my life, and I'm supposed to miraculously come up with something that looks fantastic? Am I supposed to switch on the "Be Creative" button, and kick-start the gears in my (rusty) brain and IDEATE? Try as I might, nothing of that sort happens. On the contrary, I think I go into a mind-numbing state of calm. I've spoken to a lot of my colleagues and most of us art-directors go through more or less the same phases.
Image source: sajithansar.com/tag/design
Google yesterday changed it's logo after a long time with the main change being the typeface and the added animation. They've been using a serif wordmark since 1999 up until 2015, the only changes occurred in between were, the removal of drop shadow and letter spacing.
Surrealism is a 20th-century avant-garde movement in art and literature that aimed at expressing the imagination in a way that was free from control, convention, and reason. Often in surrealistic art, there would be irrational juxtaposition of images and different subjects blown out of their actual size. I specially like the works of Salvador Dali, MC Escher, Joan Miró, and Man Ray. The conceptualization and execution of their work was remarkable, even if compared to artists today.
Surrealism has influenced and inspired different fields of art and design in the past few years. An amalgamation of surrealism and collages has significantly evolved in the art scene with lots of artists specializing in surrealistic collages. Personal favorites being Eugenia Loli, Julien Pacaud, Cur3es, Bryan Olson and Sarah Eisenlohr to name a few. I particularly love the way they play with different textures, as that's something I enjoy experimenting with as well.
In today's day and age, art and design is well integrated in our lifestyle, and has become more accessible to everyone than before. Now it's not just restricted to a piece of paper, intricate patterns and designs are transferable to various mediums. With the help of new technology, art has stretched its boundaries into our everyday lives through consumer goods.
Here are some examples:
Eugenia Loli products
To buy go to www.society6.com
Products by Beth Hoeckel
To buy go to www.society6.com
Contributed by
Subahlakshmi
Graphic Designer
We cannot believe half a year has gone already. Was it not just a while ago we made new resolutions (and broke them the next day)?
Six months into this year and we have already witnessed innumerable graphic design trends surface. While some did not make the cut, many of them developed into better styles as brands all over adopted them.
Ever since Apple and Google moved to a cleaner look, minimal elegance is making it's way to the design industry. The design is maturing and it is bringing with itself the beautiful possibilities of stacked typography. What is not to love about this trend? A counter to all the visual clutter that we have been a victim to lately, this is like a breath of fresh air with it's regal sophistication.
The bit we love about this trend is that it is not just restricted to a particular kind of application. According to our prediction, it will be largely seen in brand identity design but will be used across print and publication designs, publication designs, user interface designs, the list is endless!
Needless to say, companies are putting a greater emphasis on design standards and consistency due to which a lot of premium brands or brands aspiring to be premium would adopt this design trend.
Contributed by
Unnika
Communication Designer
Image source – Pinterest
While all of us had gone to high school, some of us may have paid attention to the lovely Botany diagrams. I say lovely now because back then they were daunting and information heavy, most of which could never percolate my thick brain.
In last few years or so, this has been revived and revised by designers all over the world and hence my romance with Botany got re-kindled.
As I scanned across the internet I found many delicious lifestyle applications of these in packaging, wedding themes, earthen pots, art-prints and upholstery.
You can try a few DIY applications of the same with some usual techniques of dipping leaves with thick veins in watercolor and imprinting them on the paper, we all have done these as kids, maybe it's time to get your hands dirty again. Another great way of using them is to dig out old books for yellow paper effect(you can probably look for second-hand books market) or can just buy from the nearest bookstore, cut them out and frame them in a natural color wooden frame to get your Botany diagram fix.
You can go through some DIY techniques here
You can download free Botanical print-ready files from here
So I was on a hunt for absolutely stunning food websites on a dull day for some inspiration to think beyond the usual and guess what, I don't know if I feel as inspired as I am hungry!
Here goes my list that you MUST NOT MISS! (click on the images to visit respective website)
1) For Better Coffee: You will fall in love with this journey of a coffee bean.It's clean, bright and modern in its approach. I love how it imparts information visually and gives you that warm fuzzy feeling.
2) Eat Me Ice-cream: Pastel ice-creamy colors, bold fonts and subtle animation make this website delicious, I bet it will give you a sugar rush.
3) Quo Vadis: This website captures the old world charm with its black and white hand drawn look and old newspaper layout. Every page of the website is so well integrated with the look and doesn't fail to impress.
4) Gnosh: Though the chalkboard look is not innovative, the freshness of this website is very pleasing to look at. The contrast of blackboard with vegetables and dishes look stunning.
5)  Chickenbot: Modern and clean, this website is all about food. Large image and orange color is appetizing, clever use of icons and numbers make the website look interesting.